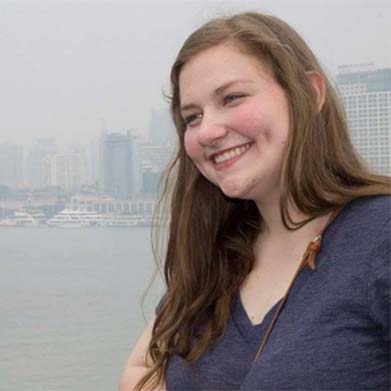 JULIANNE KENNEDY
Julianne is a senior in Davenport. When she's not singing with Pitches & Tones, she's either playing the viola, volunteering at Elmseed or Demos, or playing Dport IMs. She loves Beyonce, red velvet cupcakes, and playing board games. She also secretly loves to go bowling.
Voice Part: Soprano
College/Year: DC '17 (Whim 2017)
Hometown: Orland Park, IL
Favorite Song: I Don't Want to Be by Gavin DeGraw
Interesting Tidbit: Julianne has never seen a Star Wars, Star Trek, or Lord of the Rings movie.