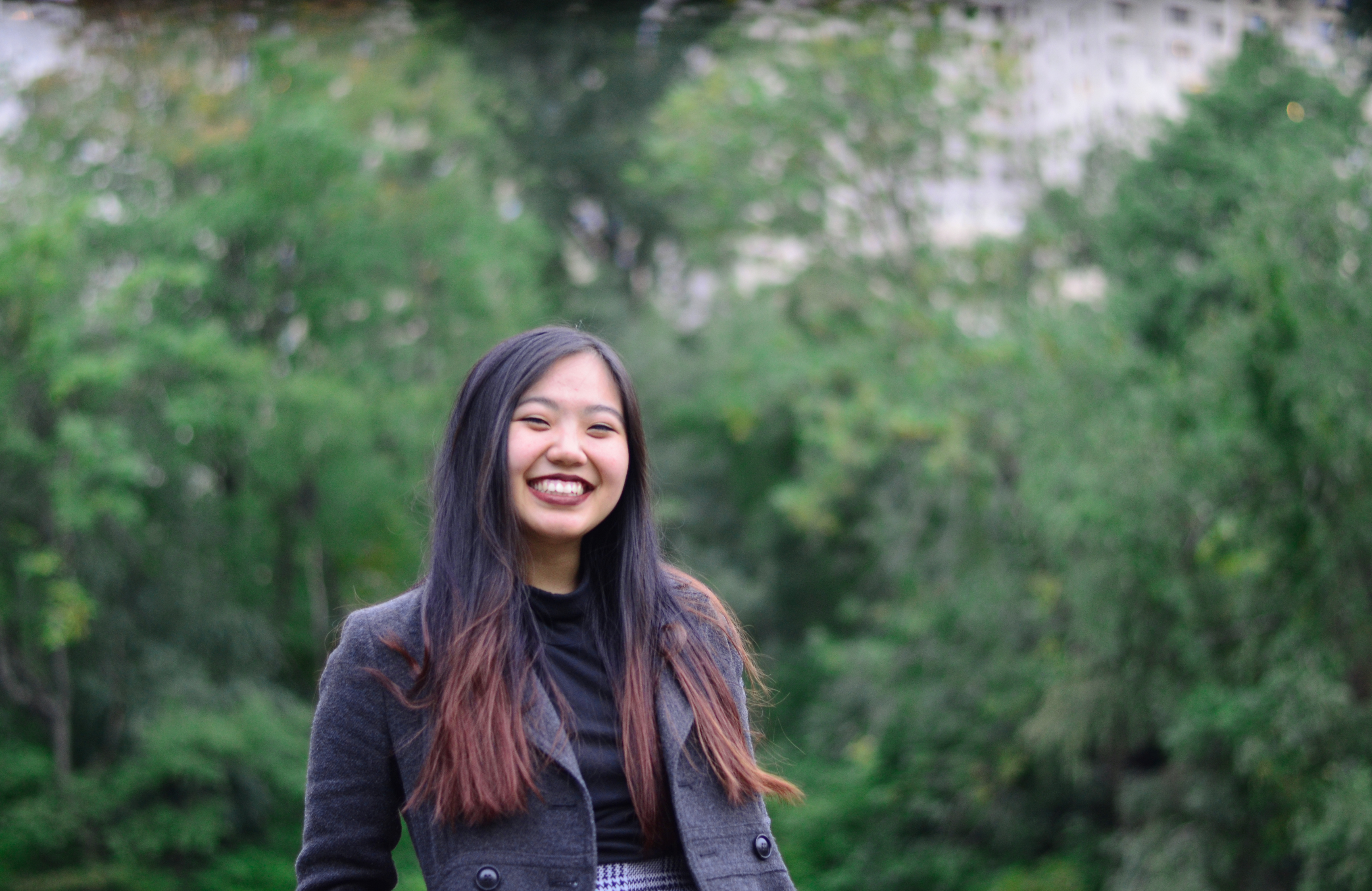 MICHELLE HU
Michelle is a senior in Branford. Her musical tastes are more varied than the jellybeans she loves, so don't judge her if she's rocking out to Hunter Hayes, The 1975 and Childish Gambino in succession. Her life is her Spotify, so if you see her 5'2 figure power-walking across campus with her headphones in, you can be sure that's what up.
Voice Part: Alto
College/Year: BR \'20
Hometown: Ames, Iowa
Favorite Song: Wild by Troye Sivan
Fun Fact: Michelle named herself at age 5, and almost came to be known as "Serena", but she decided that "Michelle" sounded cooler.